PrivatE removals Berlin
Regional and nationwide removals
Wherever you want to move to - we can do it for you. Whether two streets away or to the next city: Just give us a call and tell us what you have in mind. We will arrange a visit to see the property, record the volume and provide you with detailed advice. You will then receive a transparent offer that meets your requirements.
We are looking forward to hearing from you
---
Full-service removal
A change of residence is always associated with additional stress and effort. Why don't you make use of our all-round carefree package including all desirable additional services to make your move as pleasant as possible?
This includes all packing and assembly work at the old and new place of residence, the removal and connection of lamps or the final cleaning.
Your fitted kitchen will also be dismantled by us as well as reinstalled and reconnected with a perfect fit. Whether it' s pictures, ceramics, lamps, art, paintings or antiques - we use the appropriate packaging for all contingencies.
We will transport your wardrobe in hanging clothing boxes so that it arrives clean and crease-free. If you wish, we can store anything that you cannot accommodate at your new property.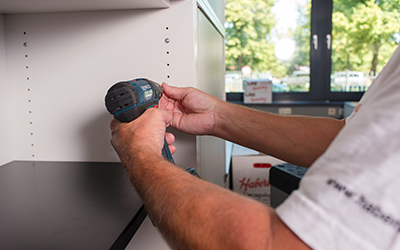 ---
FAQ – Frequently asked questions
The removal costs for a removal within Berlin or Germany depend on multiple variables. For example, the amount of furniture, the distance between locations and the need for assembly etc. play a role. We would be very happy to advise you and inform you in detail about the different possibilities!
A good removal within Berlin or Germany must be planned. For this reason, we recommend that you announce your removal as early as possible and start planning it. So if you know when a removal is due, then in the best case you should get in touch with us. Together we can then plan the next steps.
Clean up the corresponding rooms and pack all the necessary items. We will be happy to provide you with our packaging material for this purpose or take care of the packing for you.
The duration of a removal within Berlin or Germany depends on various factors - such as volume, effort and distance. Thus it also depends on whether an elevator can be used and if it has the appropriate size or whether an outside elevator can be used. We will be happy to discuss and advise you so that the move goes smoothly.
Our removal advisors will be happy to agree the required number with you or determine this in the course of an inspection of your removal goods. The boxes and other packing materials can either be delivered by us or you can collect them yourself.
Our qualified personnel are familiar with the handling of almost all common furniture systems. We would be pleased to take over the disassembly and assembly of your furniture. You have new furniture that needs to be assembled? No problem, just contact us.
We will gladly take over any packaging work for you. Whether glass, porcelain or other removal goods, please contact us.
We take care of the official approval and have no stopping signs put up. Depending on the season and district, the road traffic authority needs about 2-3 weeks in advance for the granting of an official permit. Only after this time is the installation possible.
You are in safe hands with us. Your removal goods are insured with 620€ per cubic meter of removal volume over the legal basic liability. We would be happy to advise you on this and, if necessary, offer you transport insurance for the amount you define.
As a specialist disposal company, we are also happy to take over the professional disposal of old furniture.
---
Handling matters according to your wishes
You can of course carry out all secondary activities that arise during the move yourself. If required, we will provide you with the necessary packaging materials so that everything can be safely stowed away for removal within Germany.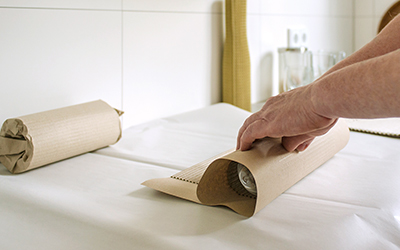 I like Haberling! Very nice team, I felt like I was in good hands, (...). It was an absolute luxury, at a more than fair price, to have my things professionally packed for a change, and "de-stressed" the whole removal for me to a great extent. It's always a pleasure (although I hope I don't have to move so soon ...;)."
Chiara O.
"The Haberling company has once again done an excellent job. The always reliable, friendly, and moreover very helpful employees of the company have made our move a very relaxed event. Many thanks for the excellent cooperation."
Peter & Nadine K.
"Our move was super relaxed. During the visit everything was discussed in detail. The men then took my questions seriously during the move and also took care of small details. I would gladly recommend this company."
Reviews from 11880
Request form
Callback service
Online visit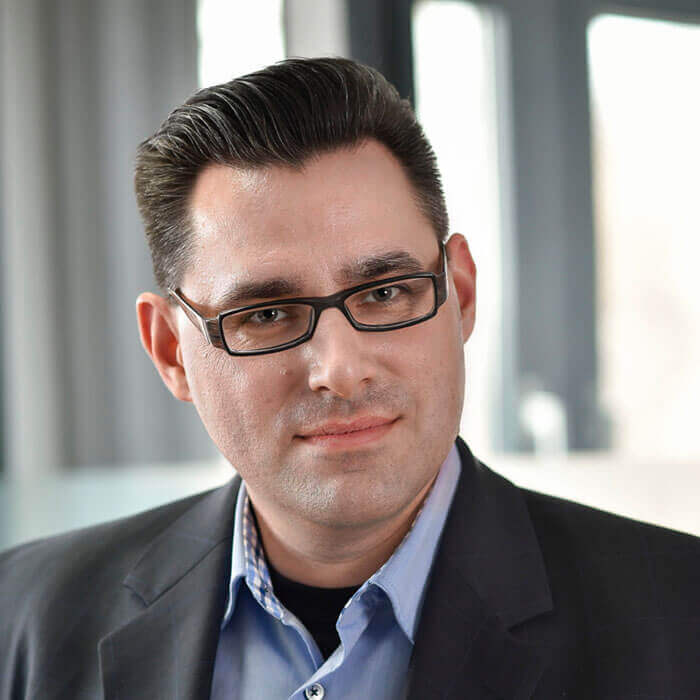 Your contact
SEBASTIAN HEISE
Removal- and Project Management
---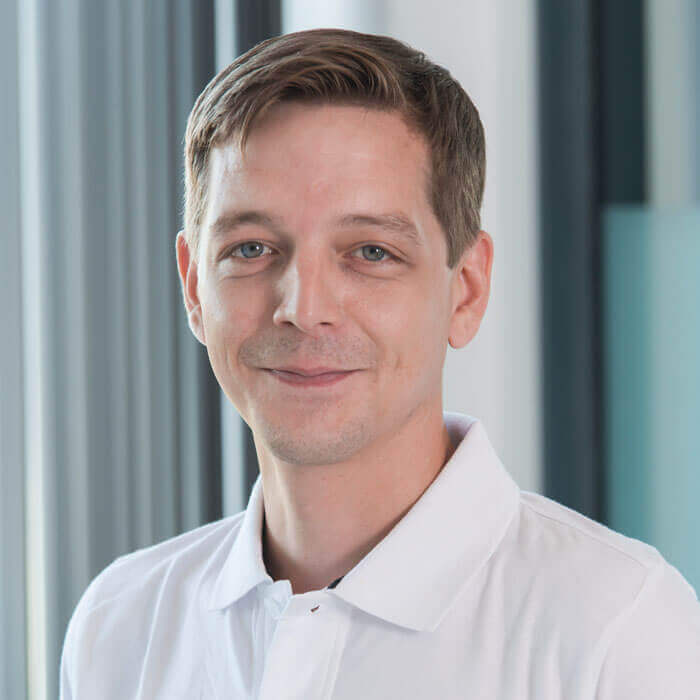 Your contact
BENJAMIN BOWINKELMANN
Removal Execution
---