HARD DRIVE DESTRUCTION IN BERLIN
Destroying hard drives in accordance with the DIN standard
Even when it comes to hard drive destruction, it is necessary to consider compliance with data protection provisions. In order to guarantee shredding in accordance with data protection regulations, we physically destroy the drives. Thanks to our shredding facility, we are able to destroy hard drives up to protection class 3 security level H-6 of DIN 66399.
We recycle the material after destruction to sustainably protect the environment. Following the successful destruction of hard drives, you receive a certificate from us confirming that your data carriers have been disposed of in accordance with data protection regulations.
Hard drive destruction is a sensitive issue because confidential and important information is stored on these data carriers. To be absolutely certain that your data is unreadable, you require professional assistance. With Haberling, you are always on the safe side! We offer you complete and comprehensive advice on hard drive destruction in Berlin and Germany. Do not hesitate to contact us!
---
Secure hard drive destruction
We use robust aluminium security containers to deliver certified hard drive destruction according to DIN 66399. These versatile containers are available in a range of sizes.
The containers are naturally sealed, so that it is no longer possible to remove the data after insertion. In addition to selecting the size, there is also a choice of container locking system: the K series is equipped with a key lock, whilst the I series has an integrated combination lock.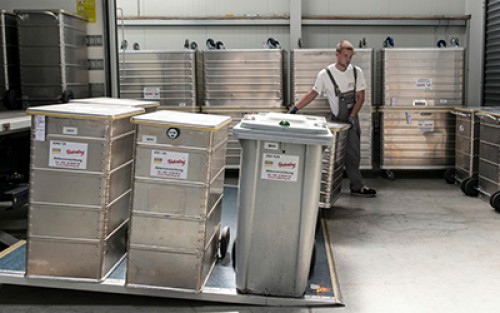 Haberling always delivers quality that you can rely on. There's even proof! We have been certified for the professional destruction of hard drives, data carriers and files in accordance with DIN SPEC 66399. We also hold an audit certificate in accordance with DIN EN ISO 9001 : 2015.
More about quality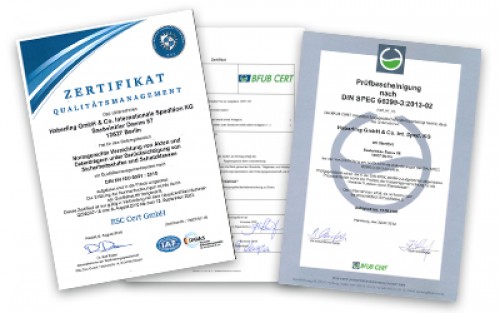 ---
Legal retention period
The German Commercial Code (§ 257 HGB) and the German Fiscal Code (§ 147 AO) regulate how long commercial documents must be kept. The retention periods can be 6 or 10 years, depending on the type of document. For further information, you can download our document here:
Request form
Callback service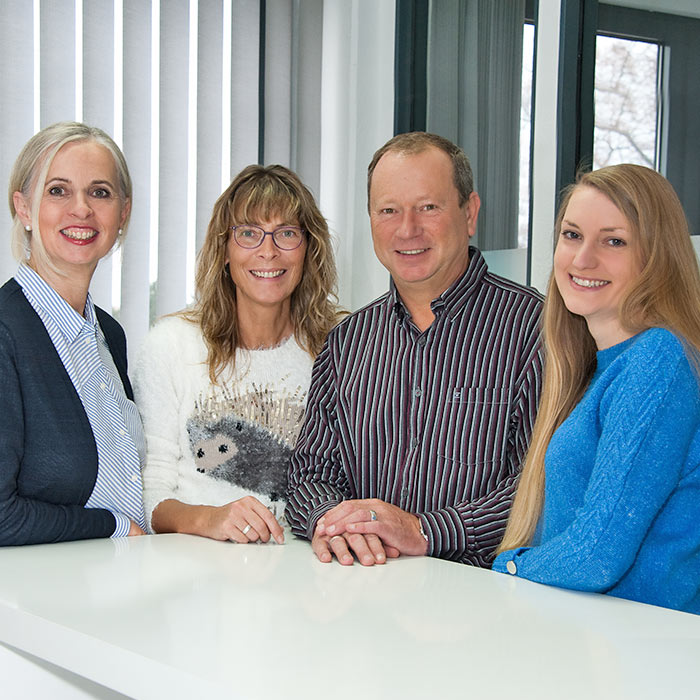 Your contact
HABERLING TEAM
Document- and data carrier destruction
---
In cooperation with