COMPANY REMOVAL Berlin
Company and building removals
Removals for business customers are often complex and time-sensitive. The established structures of a location should be relocated in a smooth and efficient manner. At the same time, you as a company want to be up and running again as soon as possible after the relocation and be able to pursue your daily business.
In order to reduce downtime to a minimum, we carry out company removals, if required also on weekends, and actively support you in advance by providing competent and well-founded planning support for your relocation project. This will ensure that your company removal in Berlin is carried out quickly and efficiently!
We are looking forward to hearing from you
---
Removal planning and logistical advice
Before we start planning and advising you on your company or building removal, we will arrange a meeting on site at your premises. We will take a look at the local circumstances, record the volume of goods to be moved and note down your specifications and wishes.
Based on this, we will prepare a tailor-made offer and removal concept that meets your individual requirements.
For complex relocation projects we will record all modalities in a manual. In it, we clarify the responsibilities, draw up master plans, plan work schedules, record inventories and assign employees.
Thanks to our tried and tested checklists, we keep an eye on all the details and take care of the necessary subtasks at the right time.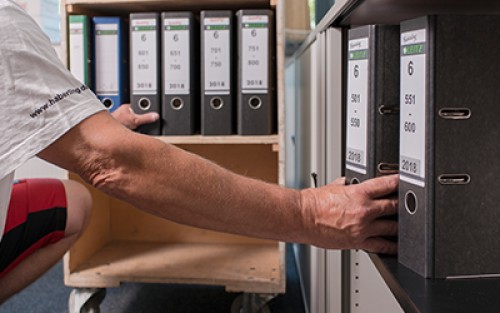 ---
Storage Options
If you are not yet sure where to place which piece of furniture, or if furniture is left over after the room planning stage, we are happy to help you here as well. We offer various storage options for you. Whether it's temporary or long-term storage - we have the right solution for you.
---
Bulky waste disposal & document destruction
We provide full service! This means, we take care of you during the entire removal process. We assure, that accommodations are left clean swept and dispose bulky waste, if required. Furthermore, we provide professional and safe document destruction, according to DIN 66399. More about document destruction.
---
All-round service from one source
During your company removal, we can also take care of all packing and assembly work if required. We handle the IT wiring of your workstations or provide you with a well thought-out spatial plan based on your current inventory.
We are also technically well equipped: Heatable, air-suspended box bodies with tail lift are the standard for our GPS-monitored vehicles.
The "rolling removal" is also one of our core competences. This means that we offer you rollable and lockable transport systems (transport containers) for files, books and computers, so that you can work even more effectively and save time. We also have external lifts for reaching higher floors. By the way, we also move entire server landscapes or libraries. Please do not hesitate to contact us! We really consider every last detail when it comes to removals.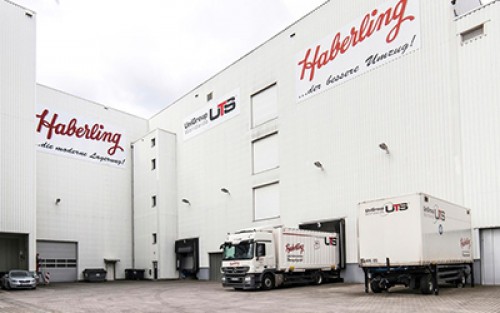 "Absolutely fantastic. The planning was simple and the implementation even better. Competent and very friendly staff. The move was very quick and easy. It is always a pleasure. Thanks guys!"
Jenny Tank
"Great removal company. Everything properly packaged and safely transported. Great padded boxes for TV sets."
Johanna W.
"Expert moving company."
Christian Lauterbach
---
FAQ – Frequently asked questions
The cost of a company removal depends on various factors, such as the amount of furniture, the distance between the removal locations, available lifts, desired assembly work, etc. We are happy to advise you on the various options!
Since a company removal requires careful planning, we recommend announcing or planning the move as early as possible. So as soon as you know that you want or need to move, it is best to contact us. We will then plan the next steps together with you.
You can decide that yourself! We would be happy to take care of packing and unpacking for you, but if you prefer to do it yourself, this is of course also possible. We are also happy to provide you with professional packaging material, if desired.
The duration of a company removal depends on the size and complexity. For example, if large server landscapes are to be moved or if a special transport is required, this can "slow down" the removal. We will draw up a schedule for you and inform you immediately if there are any delays.
Of course, as these are business expenses, they reduce the profit and therefore the tax.
Where to put the many files, records or documents? We have the solution - file storage with us! We are also happy to store leftover furniture or technical equipment safely on our premises.
Es sind Möbel übriggeblieben und eine Entsorgung kommt nicht in Frage!
Wir bieten auf 12000 qm Lagerfläche und mit knapp 300 Lagercontainern die Möglichkeit Ihre Möbel und Gegenstände einzulagern. Hier bieten wir sogar die Digitalisierung Ihres Lagergutes an und Stelen Ihnen Ihr Lagergut in einem Onlineshop zur Verfügung.
Yes, as a specialist disposal company we destroy documents and data carriers in accordance with DIN 66399 in our own large certified shredder plant. For transport and destruction, we use lockable security containers in various sizes.
Wir kümmern uns um die amtliche Genehmigung und lassen Halteverbotsschilder aufstellen. Je nach Jahreszeit und Bezirk benötigt die Straßenverkehrsbehörde ca. 2-3 Wochen Vorlauf für die Erteilung einer amtliche Genehmigung. Erst danach ist die Aufstellung möglich.
Unserem Fachpersonal ist der Umgang mit fast allen gängigen Möbelsystemen bekannt. Gern übernehmen wir die De- und Montage Ihrer Möbel. Sie haben Neumöbel die montiert werden müssen? Kein Problem, sprechen Sie uns einfach an.
Gern übernehmen wir jegliche Verpackungsarbeiten für Sie. Egal ob Glas, Porzellan oder anderes Umzugsgut, sprechen Sie uns an.
Unsere Umzugsberater stimmen gerne die benötigte Anzahl mit Ihnen ab oder ermitteln diese im Rahmen einer Umzugsgutbesichtigung. Die Kartons und auch weitere Verpackungsmaterialien können Sie wahlweise von uns geliefert bekommen oder selbst abholen.
Bei uns sind Sie in sicheren Händen. Ihr Umzugsgut ist mit 620€ je Kubikmeter Umzugsvolumen über die gesetzliche Grundhaftung versichert. Gerne beraten wir Sie dahingehend und bieten Ihnen ggf. eine Transportversicherung in der von Ihnen definierten Höhe an.
Gerne bieten wir Ihnen die Ab- und Verkabelung im Rahmen unserer Umzugsleistungen durch unsere langjährigen Partnerunternehmen an.
Als Entsorgungsfachbetrieb übernehmen wir gerne auch die fachgerechte Entsorgung von Alt-Mobiliar.
Request form
Callback service
Online visit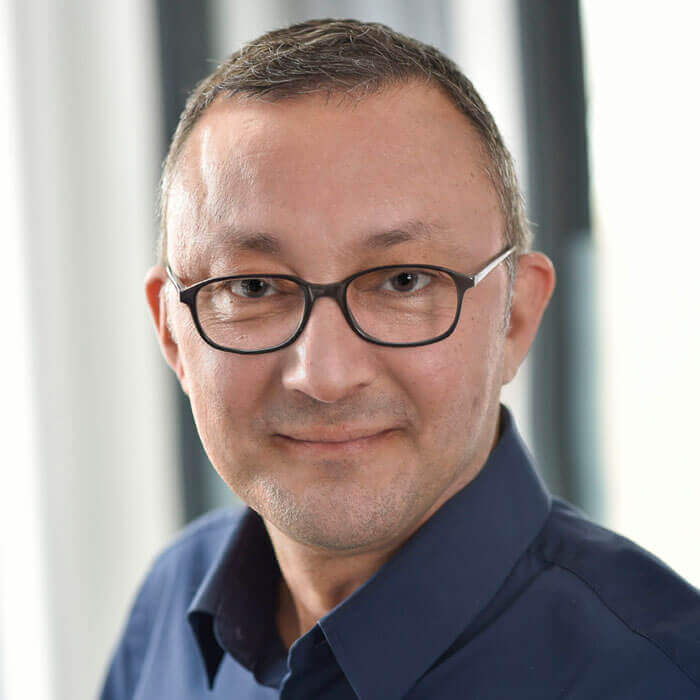 Your contact
CARMELO PAGLIARA
Removal- and Project Management
---