COMPANY RELOCATION Berlin
Company and industrial relocations
Company or industrial relocations are usually very costly, complex and time-sensitive. After all, an entire site, including its established structures, must be relocated. And this has to be done in such a way that everything functions again promptly and without problems. After all, as a company you want to get back to your day-to-day business as quickly as possible and therefore be ready for action again as soon as possible.
In order to minimise downtimes for your business, we are happy to relocate your business on weekends if required. In addition, we can also actively support you in the run-up to the relocation to help you plan accordingly. This way your company relocation will succeed without a problem!
We are looking forward to hearing from you
---
Planning on the relocation and logistical consulting
The first stage of the relocation, which occurs before we start planning and advising you on your company removal, is a meeting on site at your premises. During this meeting we will take a look at the local circumstances, record the volume of goods to be moved and consider your specifications and wishes.
Based on this, we will then prepare a tailor-made offer and relocation concept that meets your individual requirements.
For complex relocation projects we will record all important factors in a manual. In it, you can find the respective responsibilities, various master plans, the planned work schedules, recorded inventories and the designated employees.
Thanks to the checklists we have developed, we keep an eye on all the details regarding the company relocation and take care of the necessary tasks at the right time.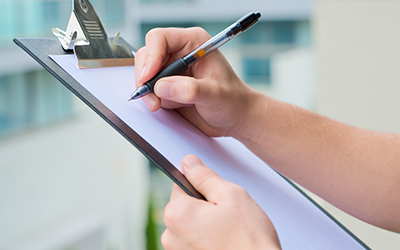 ---
Storage options
If you are not yet sure where to place which piece of furniture, or furniture is left over from the removal, we are happy to help. We offer various storage options for you. You can choose between temporary or long-term storage. We will definitely find the right solution for you!
---
Full-service for you
If required, we will gladly take care of packing and assembling your equipment. We are happy to also handle the IT wiring of your workstations or provide you with a well thought-out spatial plan based on your current inventory, if you wish.
We are the experts for you! That is why we are also technically well equipped. In addition to heatable, air-suspended box bodies with tail lifts, all our vehicles are also GPS-monitored.
The "rolling relocation" also belongs to our list of services. Here we use rollable and lockable transport systems (transport containers) for files, books and computers, in order to allow you to work even more effectively and save time. In addition, we also have external lifts for reaching higher floors, making relocations even easier. The relocation of entire server landscapes or libraries also belongs to our scope of services.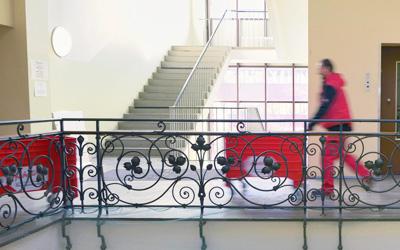 "I would like to thank you for the excellent organisation and consultation during my move. It was already my second relocation with the same team and we arrived well in Bergamo with all our belongings - MILLE GRAZIE!"
Giulia Nicolino
Absolutely fantastic. The planning was simple and the implementation even better. Competent and very friendly staff. The move was very quick and easy. It is always a pleasure. Thanks guys!"
Jenny Tank
"Great removal company. Everything properly packaged and safely transported. Great padded boxes for TV sets."
Johanna W.
---
FAQ – Frequently asked questions
The cost of a company relocation depends on various factors, such as the amount of furniture, the distance between the removal locations, available lifts, desired assembly work, etc. We are happy to advise you on the various options!
Since a company relocation requires careful planning, we recommend announcing or planning the move as early as possible. So as soon as you know that you want or need to move, it is best to contact us. We will then plan the next steps together with you.
The duration of a company relocation depends on the size and complexity. For example, if large server landscapes are to be moved or if a special transport is required, this can "slow down" the removal. We will draw up a schedule for you and inform you immediately if there are any delays.
Our removal advisors will be happy to agree the required number with you or determine this in the course of an inspection of your removal goods. The boxes and other packing materials can either be delivered by us or you can collect them yourself.
You can decide that yourself! We would be happy to take care of packing and unpacking for you, but if you prefer to do it yourself, this is of course also possible. We are also happy to provide you with professional packaging material, if desired.
Our qualified personnel are familiar with the handling of almost all common furniture systems. We would be pleased to take over the disassembly and assembly of your furniture. You have new furniture that needs to be assembled? No problem, just contact us.
We would be pleased to take over any packaging work for your relocation. Whether glass, porcelain or other removal goods, please contact us.
We take care of the official approval and have no stopping signs put up. Depending on the season and district, the road traffic authority needs about 2-3 weeks in advance for the granting of an official permit. Only after this time is the installation possible.
We are happy to offer you the cabling and wiring as part of our moving services through our long-standing partner companies.
There is furniture left over and disposal is out of the question! We offer on 12.000 sqm storage space and with almost 300 storage containers the possibility to store your furniture and objects. Here we even offer the digitalization of your stored goods and provide you with your stored goods in an online shop.
Of course, as these are business expenses, they reduce the profit and therefore the tax.
You are in safe hands with us. Your removal goods are insured with 620€ per cubic meter of removal volume over the legal basic liability. We would be happy to advise you on this and, if necessary, offer you transport insurance for the amount you define.
Yes, as a specialist disposal company we destroy documents and data carriers in accordance with DIN 66399 in our own large certified shredder plant. For transport and destruction, we use lockable security containers in various sizes.
As a specialist disposal company, we are also happy to take over the professional disposal of old furniture.
Request form
Callback service
Online visit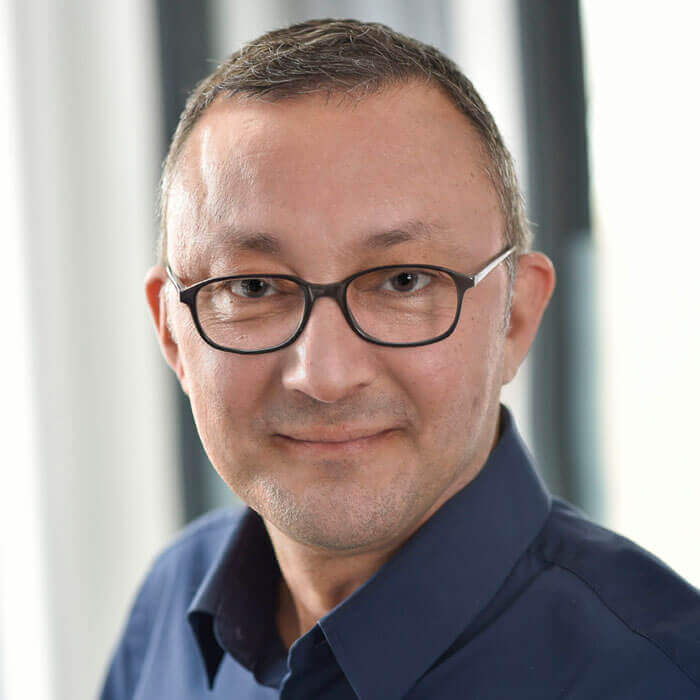 Your contact
CARMELO PAGLIARA
Removal- and Project Management
---