ArchivE logistiCS Berlin
Archiving of files
Our secure archive offers security standards where your files are safely stored and professionally protected against fire, moisture and burglary.
The warehouses are secured with electronic access controls, fire alarm systems including fire brigade connection, alarm systems as well as video surveillance using state of the art technology and are usually heated.
We are looking forward to hearing from you
---
Transfer of inventories, first putaway and archiving
The recording of the files is flexible according to your needs. We are happy to take over the labour-intensive archiving and indexing for you.
Each file (file box) is provided with a barcode and recorded in our archive database according to search terms. The search terms and the scope of the keywording are agreed with you in detail in advance. The search masks can be changed dynamically and individually. Search fields can be, for example:
date

department / name

description / contents

own number ranges

Resubmission or destruction date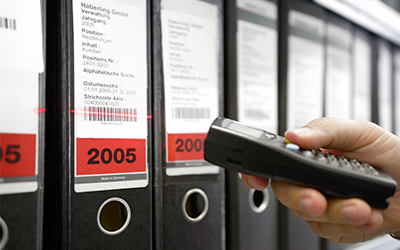 Furthermore, it is possible to import already existing data in the form of Excel lists into our archive database. The files are then assigned to a clearly defined storage location in the warehouse by means of the barcode in the database. You decide on the access possibilities of your employees by subdividing them into departments and by means of an extensive assignment of rights.
Files that you will need later can be found quickly and easily from your desktop using our browser-based file entry and ordering system. You can then retrieve them via the shopping cart for delivery to your premises and, if necessary, enter new files into the database yourself.
Our storage facilities consist of:
Shelves

Cardboard boxes on the shelf or on pallets in the high shelves

Closable and sealed containers

Water- and fire-proof containers (high-end product)
Of course we can offer you further options as well as a complete or partial digitalisation of your files if required.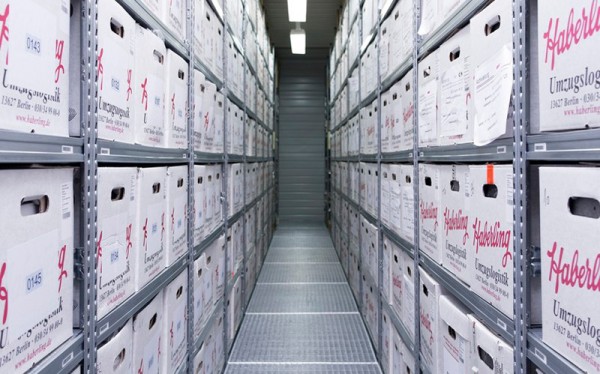 You can access the database for managing your files very easily with a password-protected login via our browser-based file entry and ordering system. This means that you can access it at any time from any PC with an Internet connection, regardless of the platform, without having to install additional software on your system. To guarantee security, a certified SSL encryption has been installed.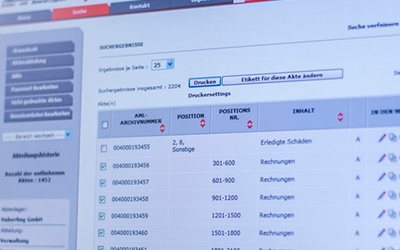 ---
Process Planning
Through a targeted archive organisation and status analysis we enable the development of an individual organisational concept. Organisational goals and conditions will be adapted to the needs of your company, so that we can work out an archiving agreement that is specifically tailored to your needs.
Each file or box receives a unique signature by means of a barcode. This procedure provides a complete and detailed record of the type and quantity of files stored. The archive material is transported with our own vehicles and our own regular staff in compliance with the Federal Data Protection Act.
---
FAQ – Frequently asked questions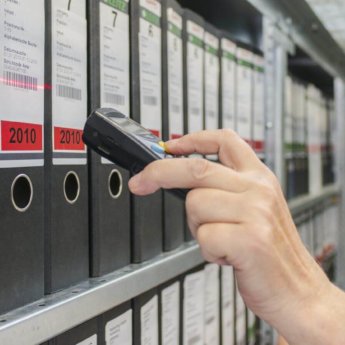 Your contact
STEFFEN SETZEPFANDT
Archiving
---
In cooperation with