DOCUMENT DESTRUCTION WITH SELF-DELIVERY IN BERLIN
Are you pressed for time or is it difficult for you to make an appointment? But you urgently want to dispose of your old documents?
No problem - In Berlin Haberling offers you a document destruction service with self-delivery
Our premises is located in Berlin-Charlottenburg. We are quick and easy to reach.
Your advantages for self-delivery of your documents:
The cheapest option for document destruction
You are more flexible with your schedule.
No travel costs
You are in control until hand over of your documents in the security area
You will also receive a destruction protocol if you deliver the documents yourself
If you have any questions, please feel free to contact us. We will be happy to help.
---
Is it necessary to make an appointment before self-delivery?
Yes, you need to make an appointment for organisational reasons. You can simply do this online.
If you make an appointment, we can prepare all the necessary records for document destruction and already hand them over to you on site. This saves time and makes life easier for you and us.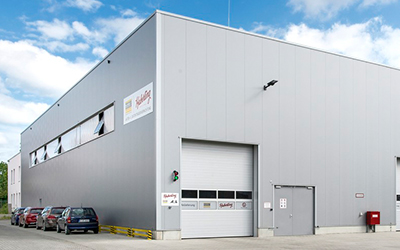 Where can you deliver your documents yourself in Berlin?
You can find us here:
Haberling GmbH & Co.
Internationale Spedition KG
Saatwinkler Damm 57
13627 Berlin
When can you deliver your documents?
You can visit us from Monday to Friday between 08.00 a.m. and 3.30 p.m.
---
Will I also receive a document destruction certificate if I deliver the documents myself?
Yes, even if you deliver your documents yourself, we will of course confirm that we have destroyed them in accordance with data protection regulations.
And another reason why you must make an appointment is so that we can hand you the destruction certificate right away.
---
Here you will find further helpful information:
request form
Callback service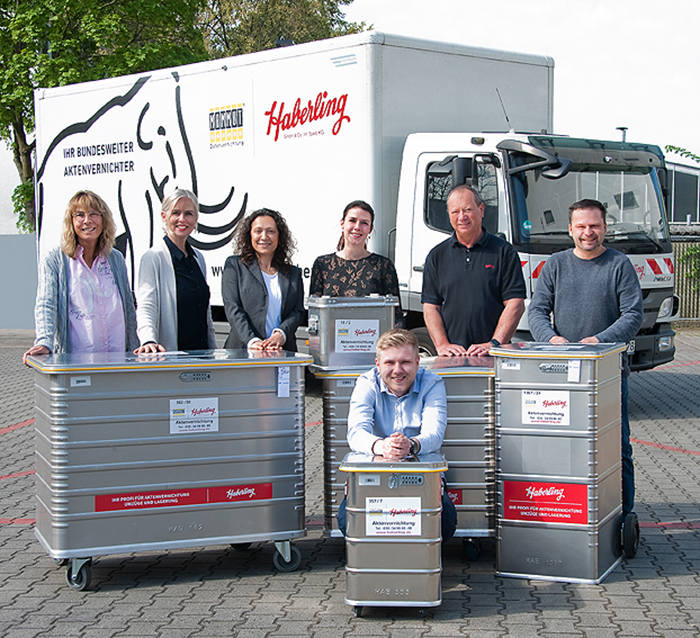 Your contact
HABERLING TEAM
Document- and data carrier destruction
---
in cooperation with