FURNITURE STORAGE Berlin
Safe Storage
You have just moved and do not know where to put all your furniture? Or are you simply looking for a safe and good storage place for your furniture? We have just the thing for you! Make use of our modern, secured and heated areas for furniture storage in Berlin-Charlottenburg. Here, we have an area of 12,000 m² available and another 1,400 pallet spaces for storing things such as technical equipment, machines, office furniture, exhibition stands or private objects.
Our container warehouse also offers 280 storage spaces with a capacity of over 9,000 m³. Of course, our warehouses in Berlin are modern and heated as well as alarm-secured and video-monitored. Enough space and security for your belongings!
In addition, our 16-tonne crane track ensures fast and safe handling. You can also benefit from our flexible and efficient warehouse logistics, which we also offer nationwide together with our network.
We are looking forward to hearing from you
---
Modern Archiving
In addition to your furniture, would you also like to store files and other documents securely? We are happy to take care of that too! Depending on your wishes, we can take over your files and documents on site and securely transport them to our archives. Once it has arrived there, the recording and inventorisation of your documents is carried out with the help of modern archiving software.
After everything has been properly archived, you can use our web-based, SSL-encrypted application, to view your file inventories at any time and order files as required. For this purpose you can simply use our flexible delivery and collection service.
More about archive logistics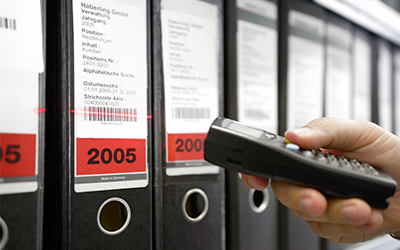 ---
Digitalisation of files and documents
We are happy to also offer you the digitalisation of your records in collaboration with a professional cooperation partner. Here high-performance scanners record your data inventory and deliver searchable PDF files as well as reports for quality control.
---
Destruction of files and documents
You no longer need the files you have stored or want to destroy documents while moving? No problem! After expiry of the retention periods or instantly upon request, we will automatically destroy your files in accordance with very high security standards that comply with the GDPR and up to protection class 3 of DIN 66399. Afterwards you will receive a certificate confirming that your files have been destroyed in accordance with data protection regulations. This way you are always on the safe side!
More about the destruction of files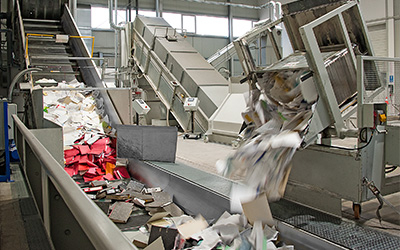 ---
FAQ – Frequently asked questions
There are several factors that are important for furniture storage: What and how much should be stored? Over what period of time should it be stored? Are protective measures necessary for the furniture storage? We would be pleased to inform you about the different storage possibilities. We have 12,000 m² available on our modern, safe and heated premises in Berlin-Charlottenburg. Please do not hesitate to contact us!
Your furniture is in safe hands with us. It is stored in a container warehouse in Berlin-Charlottenburg. Furthermore, our premises are alarm-secured, heated and video-monitored.
Yes, but this depends on the size of the furniture. We offer different container sizes (whole, half and third).