Inventory
Easy and digital storage
You are planning the storage and inventory of office furniture and other items and would like to retain an overview? It is very easy and straightforward for us to digitalise your stored furniture and items with the help of an app!
Inventory at just one click
WAREHOUSE+ enables you to keep an eye on everything. Via a kind of "online shop" that lists your entire storage inventory, you can view all the items and also request items. You will never loose track of what you have in storage and can access your stored items at any time.
---
WAREHOUSE+ app - digital inventory
Via the WAREHOUSE+ app, we will create detailed documentation regarding your stored items and load photos and data into our online application. You can decide for yourself how precise you want your inventory to be.
You alone will determine the level of detail in the recording or documentation of your inventory. For example, you can choose whether details such as dimensions, colours, manufacturers or an individual description are included.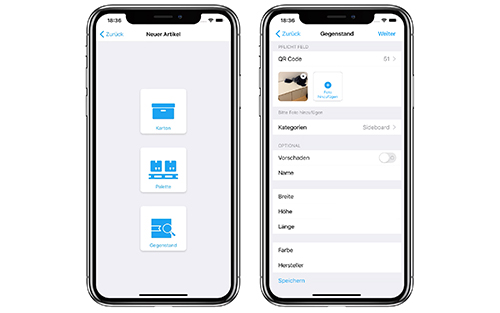 ---
Digital stock list

After the inventory, you will receive your digital stock list and will therefore also have access to your personal online shop. Thanks to this digital inventory, you are always just one click away from your stored items and can request the delivery of the desired items immediately via your shopping basket.
The best thing is: due to this detailed inventory of your stored items, the storage unit and the storage location are also documented so that the warehouse staff immediately know where to find the requested item and can therefore supply it quickly.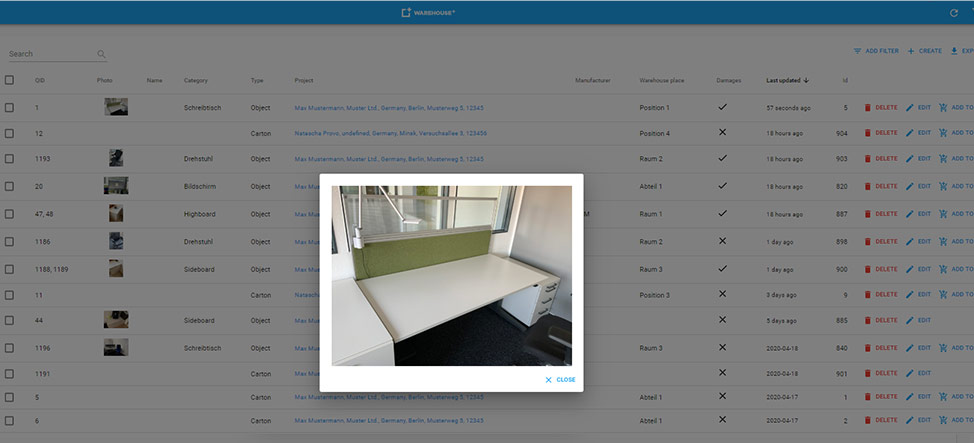 ---
Rights management
You would also like to allow other colleagues and employees access to your warehouse without losing control? You can resolve this problem very easily and autonomously via rights management. Here, you can grant various people access to the warehouse and, if applicable, give them permission to place an order.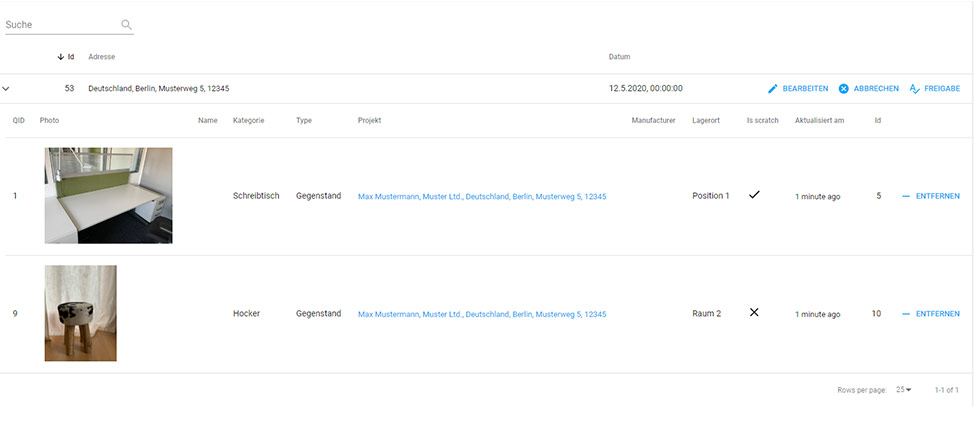 You can set up the access for additional people yourself and will always have control over who is cleared for the respective warehouse.
It is ultimately the fact that every order must first be approved by you or another authorised person before we are informed that gives you maximum security and control.
We will be happy to provide you with more precise information about inventories. Simply contact us!
---
"Thank you once again for the quick instruction in the use of the new warehousing program warehouseplus.
After just one week, I am able to say that the program is easy to use and is greatly enhancing the administration of our inventory."
Nina Kopei
(Commercial Facility Management of an automotive group)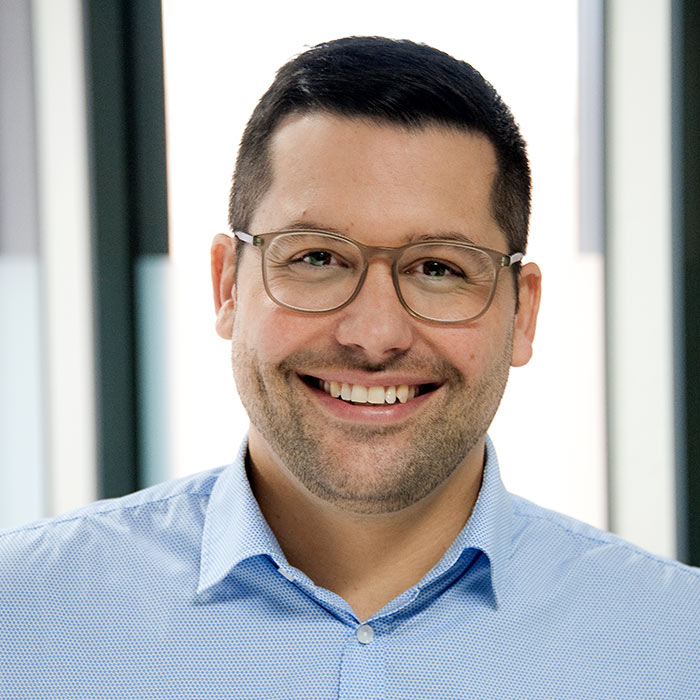 Your contact
GIORDANO RUBINO
Project Manager
---
In cooperation with