EMPLOYEE RELOCATION
A relocation abroad brings many changes and some challenges for your employees and their families. To make your employees feel at home in their new home quickly, we offer you a relocation service with the help of our worldwide partners on site. This includes all services that facilitate the relocation abroad. Whether visa application, real estate search or kindergarten registration - our Relocation Service Team will take care of all concerns.
If some of your company's employees need to relocate more frequently for business reasons, we can offer you a framework agreement for the private relocation of your employees. In advance, we jointly define which procedures are to be standardised and agree on the scope of the additional services. If you wish, we can handle the entire service from transport to furniture assembly and installation work. These clearly defined conditions are reflected in an individual framework agreement.
A standardised agreement will make it easier for you as a company to handle your employee relocations in the future - worldwide thanks to our international UTS network. If required, we can also offer you a complete relocation service for your employees.
We are looking forward to hearing from you
---
Full-service from one source
With us you get all services from one source; this means that we also take care of all packing and assembly work, for example, if required. We can also take care of the IT wiring on request.
In addition, we work with checklists that have proven themselves over time. In this way we keep an eye on all details and devote ourselves to the tasks that need to be done at the right time and in the right place. So there is nothing standing in the way of your employee relocation!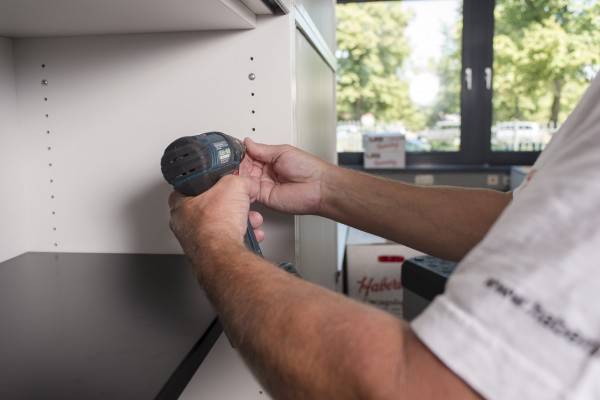 ---
Plan an employee relocation correctly
Before the employee relocation, we will take a look at the local circumstances during an on-site visit with your employee. This serves to gain precise knowledge of the location, to determine the volume of the relocation and to record the specifications and wishes of the employee.
Then the planning and consulting phase begins: based on the information of the on-site visit, we then prepare a tailor-made offer and that meets your individual requirements.
Your employees do not need to worry about their belongings - heatable, air-suspended box bodies with tail lift are the standard for our GPS-monitored vehicles.
Should it ever be necessary to reach high places, we also offer outdoor lifts for top floors.
If your employee moves abroad, this requires some advance planning. Thanks to our comprehensive Employee Relocation Service, we can offer you efficient support for the relocation of your employees.
You can rely on our full-service to ensure that your employee has a good and pleasant start to his or her new life abroad. Thus our service portfolio contains among other things:
Orientation with a look & see trip

Assistance in finding accommodation

Assistance with rental negotiations

School search

Training, renovation and final cleaning services

and much more.
Thanks to this all-round service you know that your employees are well looked after and cared for.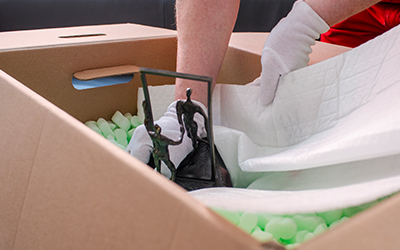 ---
Storage Options
You are not yet sure where to place which piece of furniture, or furniture is left over from the removal? No problem! We are also happy to help you with the storage of your belongings. For this purpose we offer various storage options for temporary or long-term storage. Please do not hesitate to contact us.
---
Full-service

Orientation / Look & See Trip:
individual sightseeing tour at the location

personalised advice

individual needs assessment
- medical aid
- cultural opportunities
- infrastructure
- educational institution

Temporary Accommodation / Home Search:
Individual needs assessment

Research for suitable properties

Organisation of visits

Support during rental negotiations

Carrying out property handover

Registration with health care providers

Organisation of renovations, final cleaning etc.

Settling-in Services:
Provision of local information on medical treatment

Assistance with opening a bank account

Information about and contact to independent insurance brokers

Support with the drivers license application

School Search:
Individual needs assessment

Selection of and advice on schools, kindergartens and day care centres

Appointments at the facilities

Advice on decision making

Assistance with registration formalities

Support in the search for suitable childcare such as a childminder or babysitter

Departure
Needs assessment including checklist

Assistance with lease termination

Handover of the rented accommodation

Tracking of the deposit repayment

Coordination of renovation and cleaning work

Deregistration with pension providers and authorities

Termination of contracts and memberships

Creation of a forwarding order

Trainings
Language training

Intercultural training

Safety training
"I had an excellent experience with Haberling. In my case the move was from Berlin to the US, and Haberling handled it fully until its arrival in the US, at which time the remaining work was handled by a Unigroup affiliate of Haberling."
W.A. F.
"We moved our household that consisted of very heavy, bulky furniture. The Haberling team was super punctual, very very careful, professional and always in a good mood. The day could not have gone better. Everything was meticulously wrapped in foil and rebuilt and assembled in the new home with great precision. Thanks for the excellent performance. Highly recommended!"
Louisa
---
FAQ – Frequently asked questions
The cost of an employee relocation depends on various factors, such as the amount of furniture, the distance between the removal locations, available lifts, desired assembly work, etc. We are happy to advise you on the various options!
Since an employee relocation abroad requires careful planning, we recommend announcing or planning the relocation as early as possible. So as soon as you know that your employee needs to relocate, it is best to contact us. We will then plan the next steps together with you.
Inform your employees about the given parameters for the move, such as the maximum volume of the move and the cost coverage depending on the mode of transport.
Depending on the mode of transport and destination, different lead, follow-up and transfer times are possible for an employee relocation.
Our removal advisors will be happy to agree the required number with you or determine this in the course of an inspection of your removal goods. The boxes and other packing materials can either be delivered by us or you can collect them yourself.
You can decide that yourself! We would be happy to take care of packing and unpacking for you, but if you prefer to do it yourself, this is of course also possible. We are also happy to provide you with professional packaging material, if desired.
Our qualified personnel are familiar with the handling of almost all common furniture systems. We would be pleased to take over the disassembly and assembly of your furniture. You have new furniture that needs to be assembled? No problem, just contact us.
We are happy to take over any packaging work for your employees. Whether glass, porcelain or other removal goods, please contact us.
We take care of the official approval and have no stopping signs put up. Depending on the season and district, the road traffic authority needs about 2-3 weeks in advance for the granting of an official permit. Only after this time is the installation possible.
What if the amount to be moved exceeds the given possibilities? We are also happy to store leftover furniture safely on our premises.
Of course, as these are business expenses, they reduce the profit and therefore the tax.
You are in safe hands with us. Your removal goods are insured with 620€ per cubic meter of removal volume over the legal basic liability. We would be happy to advise you on this and, if necessary, offer you transport insurance for the amount you define.
As a specialist disposal company, we are also happy to take over the professional disposal of old furniture.
Request form
Callback service
Online visit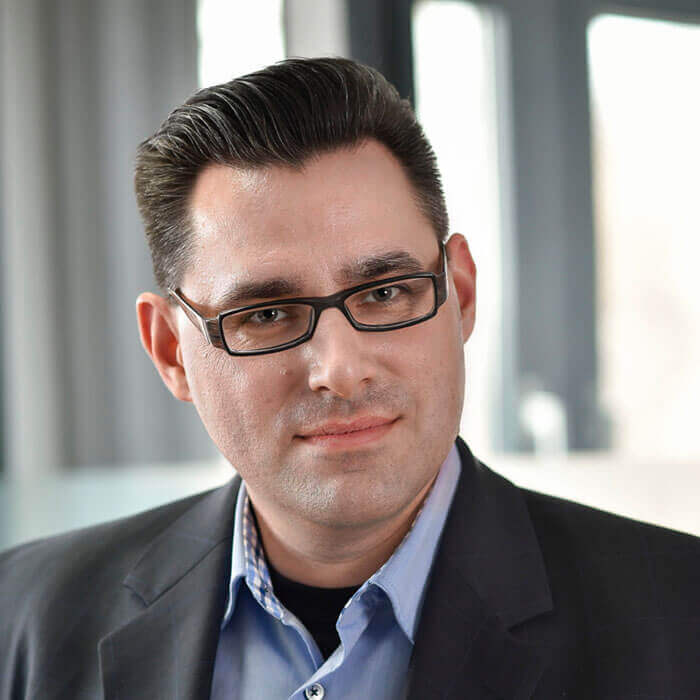 Your contact
SEBASTIAN HEISE
Removal- and Project Management
---