COMPANY
About us
History
In 1907 Robert Haberling founded a forwarding company with a horse and cart. During the long company history a lot has happened and made the company become to who we are today - an international logistics service provider with around 80 employees, a modern fleet of vehicles and customers all over the world.

More about our history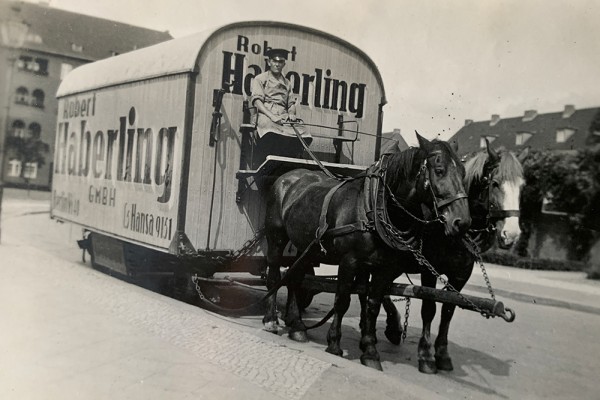 Sustainability
In order to protect the environment in the long term, Haberling uses solar systems as an energy source for the operation of the document and data carrier destruction plant. The material destroyed in this process is recycled.
For all other areas of operation we use environmentally friendly electricity, which is fully generated from German hydroelectric power. A large part of our fleet of vehicles complies with the low-emission Euro 6 emission standard. Since 2018 Haberling has been investing in e-mobility when purchasing new commercial vehicles.
All packaging materials that we use for transports are made of recycled material.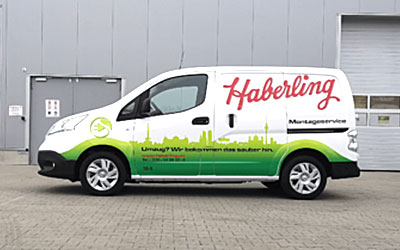 Commitment: United Buddy Bears
Haberling supports the "United Buddy Bears" project. Since 2002, around 140 Buddy Bears have been touring the world and promoting peaceful coexistence. Each of the two-meter Buddy Bears represents the people and culture of a country recognized by the United Nations. Each Buddy Bear is individually designed by an artist from the respective country. The styles of the artists show diversity and radiate vitality. Around 35 million visitors have admired the Buddy Bears so far.
Through donations and auctions of the Buddy Bears, over 2,287,000 Euros (July 2018) have been collected for UNICEF and local children's aid organisations.