mOVING ABROAD
A move abroad is certainly an extraordinary project for you and your family. We will support you in all aspects of this. We will be happy to provide you with all the appropriate packaging materials for your move. Of course, we also offer full-service removals, including all helpful ancillary services. In addition to packing work and assembly work at your old home and your new home respectively, this also includes the necessary customs formalities. We will provide you with a checklist of all the important information for your move within or outside the EU. Let us know what you have in mind for your move – we will advise you, give you important tips and prepare a non-binding quote.
We are looking forward to hearing from you
---
Moving within Europe is now much less complicated than it was before. Nevertheless, some countries have a few legal regulations that must be taken into account with regard to your relocation. In such cases, relying on a specialist such as Haberling can be very helpful. Thanks to a comprehensive network of efficient UTS partners, we guarantee you a reliable door-to-door service - including locally.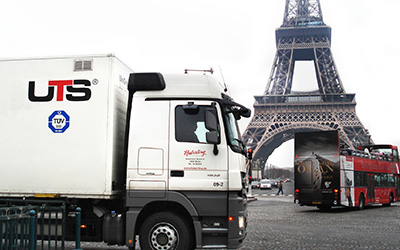 Whether it's a visa, additional costs, other important documents or medical care, we will support you when you move to a new country with our checklist and our specialist knowledge.
---
Overseas removals
A move overseas is usually associated with many formalities and a high degree of organisational effort. You can rely on a removal partner such as Haberling that knows what it is doing. We will assist you with all matters relating to your move to your chosen country and will provide you with a door-to-door service with the help of our global UTS network. We will also answer questions about visas and transport, and will work with you to compile a checklist so that you do not forget anything.
Depending on the removal volume, we will use lift vans or shipping containers for your move. For professional container loading, we will use special seaworthy packaging, compile customs related inventory lists and take care of all the formalities and the coordination with the shipping company for you.
We would also be happy to advise you on questions related to insurance, shipping and taxes as well as deregistration and registration. Once we arrive at the destination, we will deliver your belongings to your new home and, if you wish, take care of all the service and assembly work – so that you can quickly feel at home.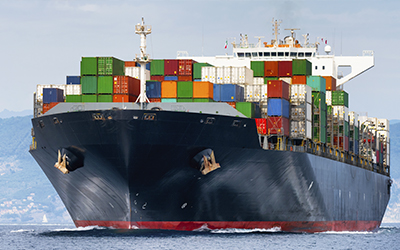 If you do not want to take certain parts of your inventory with you abroad, you can store these items with us.
Whether it is one moving box or all of your furniture, we will find a good solution for you.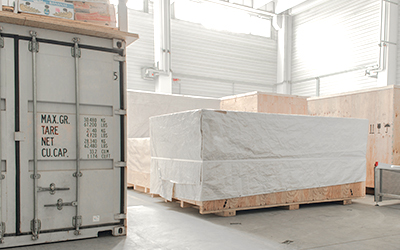 "I had an excellent experience with Haberling. In my case the move was from Berlin to the US, and Haberling handled it fully until its arrival in the US, at which time the remaining work was handled by a Unigroup affiliate of Haberling. The manager at Haberling with whom I made the contract took full responsibility for every detail. He visited the apartment in advance, took an inventory of the items, and advised me as to how I could save a significant amount of money (...). After the move, the manager helped with all aspects of the shipment process to the US, and kept me updated at every step."

W.A. Florida
"Many thanks to the team, that was really friendly and contributed to a smooth relocation!"
Review on Google
"When I moved from France to Germany, I had the best experience: perfect and friendly organisation in the run-up and the practical implementation was also very professional, competent and service-oriented. This made moving fun! I am happy to recommend Haberling to others."
Golocal review
---
FAQ – Frequently asked questions
The cost of a removal abroad depends on various factors, such as the quantity of furniture, the distance between the locations, transfer times, desired assembly work, etc. We will be happy to advise you on the various options for your destination country!
Since a move abroad requires careful planning, we recommend that you announce and plan the move as early as possible. You should allow plenty of time so that your move abroad goes smoothly. Therefore, you should ideally contact us as soon as you know that you want or need to move. We will then work with you to plan the next steps for your move.
You can decide that yourself! We would be happy to take care of the packing for you. However, if you would prefer to do it yourself, this is, of course, also possible. On request, we will also be happy to provide you with professional packaging material several months in advance so that everything is packed securely and ready to be transported to the country of your choice when it is time for the move.
Depending on the modes of transport and the destination, different lead, follow-up and transfer times are possible for an employee relocation. In the event of a relocation to another country, you should give your employees several months' notice to ensure that everything goes smoothly and without any stress. We will support you and your employees with their move to their chosen country, irrespective of whether or not it is in the EU.
Clear out the relevant rooms and pack all the required items. We will be happy to provide you with our packaging material for this purpose or to take care of the clear-out and packing for you. Consider whether you need a visa or other important documents in your destination country and procure these before the move.
Where can leftover furniture go? We have the solution – furniture storage in our storage facilities! We can also store leftover technical appliances securely. This means that you do not have to take any excess furniture with you to your chosen country.