DOCUMENT DESTRUCTION IN NEURUPPIN
Document destruction in Neuruppin – it must be secure!
A lot of paper accumulates over time in the day-to-day routine of an office and in business. For example, receipts, invoice, HR files and much more. To create space, you can't avoid disposing of one file or another. But be careful! It is important to take care when destroying documents. After all, documents include a lot of information that you do not want to end up in the hands of third parties. Therefore, you should not carelessly throw away documents and data. After all, the General Data Protection Regulation (GDPR) must also be observed here. Leave the destruction of documents in Neuruppin to the professionals and put your trust in Haberling. We have many years of experience as far as the professional destruction of documents and data is concerned.
Document destruction in Neuruppin
Document destruction by professionals
Professional document and data media destruction in Neuruppin from the beginning. We use special containers and special vehicles to guarantee maximum security whilst transporting the documents. Our special containers are available in various sizes and have different locking systems. The smallest container has a volume of 70 l, whilst the volume of our largest container is 38 m3. All our containers have a slot in the ceiling so that documents and data can be posted in very conveniently and in compliance with data protection regulations.
As far as the locking systems are concerned, the K-series is locked with a key and the I-series relies on an integrated combination lock. The M-series security containers have an integrated shredder head. You do not know which is the right container for you? We will be happy to give you advice regarding your professional document destruction in Neuruppin!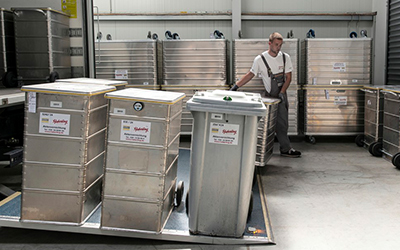 ---
Document destruction in Neuruppin
Security is our strength
After the security container has been filled, we load it into one of our special vehicles. This vehicle then takes the documents to the secure area of our premises in Berlin-Charlottenburg. This area is monitored by cameras and also secured by access controls. Only after they have arrived in the secure area are the containers containing the documents opened and then taken to our ultra-modern destruction plant.
There, the plant destroys the documents and data in accordance with DIN 66399, swirls these around and finally compacts them into paper balls. These balls can then be recycled to comply completely with the German Closed Substance Cycle and Waste Management Act. After your documents have been destroyed, you will receive a certificate to certify that your documents have been destroyed in compliance with the data protection regulations.
Document destruction in Neuruppin – no problem with Haberling!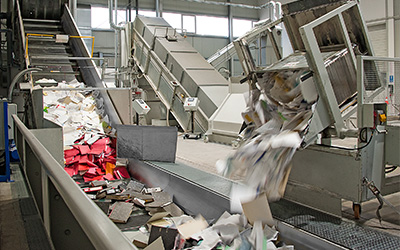 ---
Document destruction in Neuruppin
Certified quality
When it comes to document destruction in Neuruppin, we provide excellent quality that you can trust! We are certified for the standards-compliant destruction of documents and data media in compliance with security levels and security classes according DIN SPEC 66399. We also hold an audit certificate in accordance with DIN EN ISO 9001: 2015. See for yourself and do not hesitate to contact us for your professional document destruction in Neuruppin!
More about quality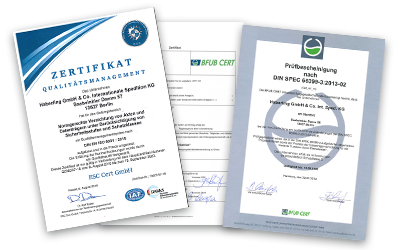 ---
Document destruction in Neuruppin
Statutory retention period
The German Commercial Code (section 257 HGB) and the German Fiscal Code (section 147 AO) stipulate the length of time for which commercial documents must be kept. The retention periods can be 6 or 10 years, depending on the type of document. For more information, you can download our document here:
Haberling-Gesetzliche-Aufbewahrungsfristen-2021.pdf
Or send us an enquiry via our contact form
We look forward to your hearing from you!
Anfrageformular
Rückrufservice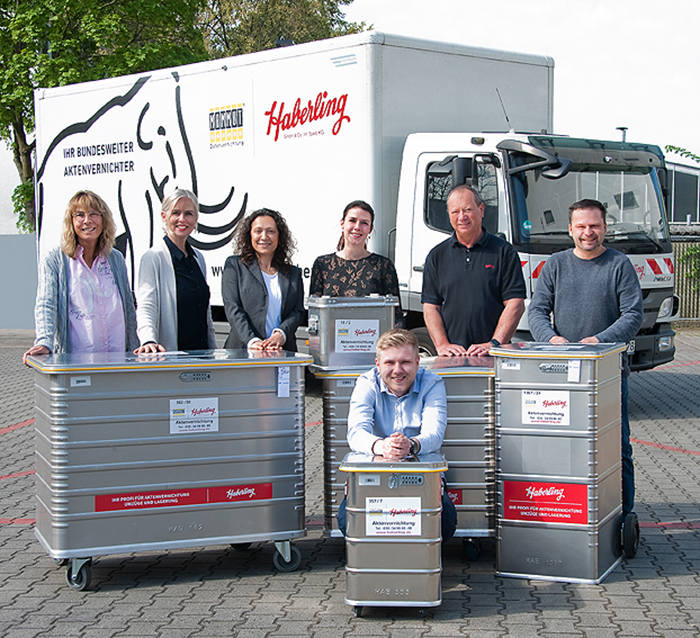 Your contact
HABERLING TEAM
Document- and data carrier destruction
---
In Kooperation mit